Soothing Patients Fears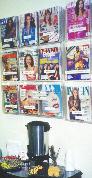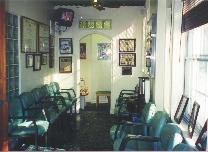 Most patients become very anxious when visiting the dentist. Some find dentistry and dental services stressful and in most cases prefer to delay their dental care; however, at our office we put forth every effort to make your visit as relaxed and comfortable as possible.
As soon as you walk into the office you will be greeted with a smile. Cookies, doughnuts, coffee and herb tea are served for your enjoyment. While waiting to be seen by one of the doctors, you may watch your favorite TV show or read one of our magazines on display.
For our patients with children or our young patients, we have a playroom with cable television and toys. Once in the treatment room, you may continue watching your show or movie, or if you prefer, you may listen to your favorite radio station or cassette. We have cable TV with VCR's in every treatment room, as well as personal radio cassette players. You may even pick out a movie from our video library to watch during your dental visit! Our doctors and staff provide gentle caring treatment for each and everyone of our patients.