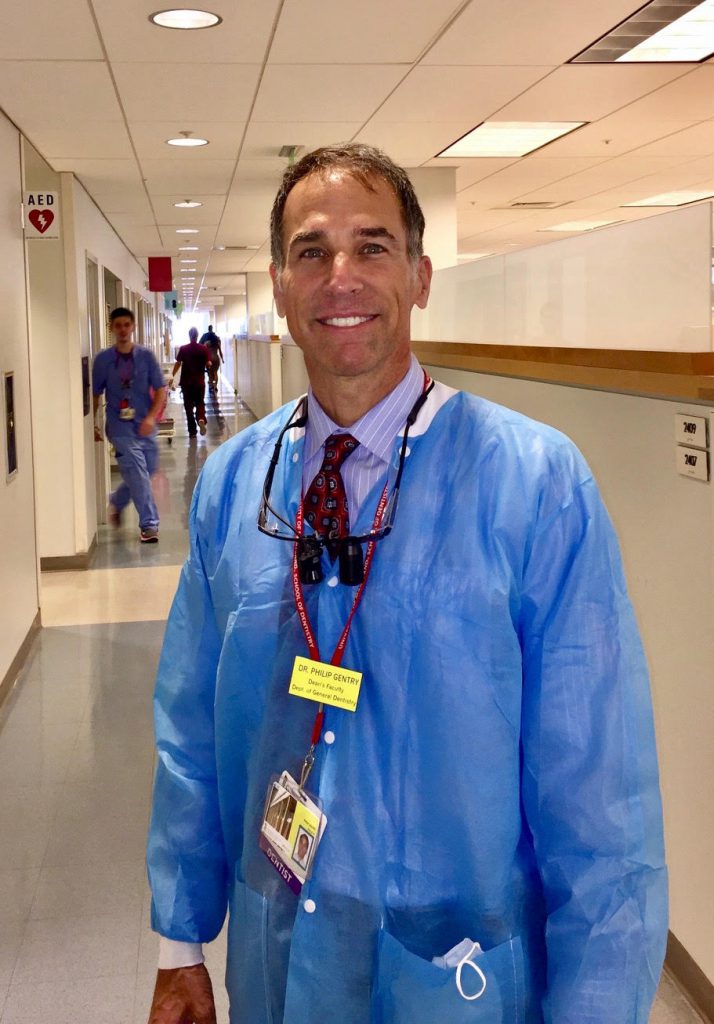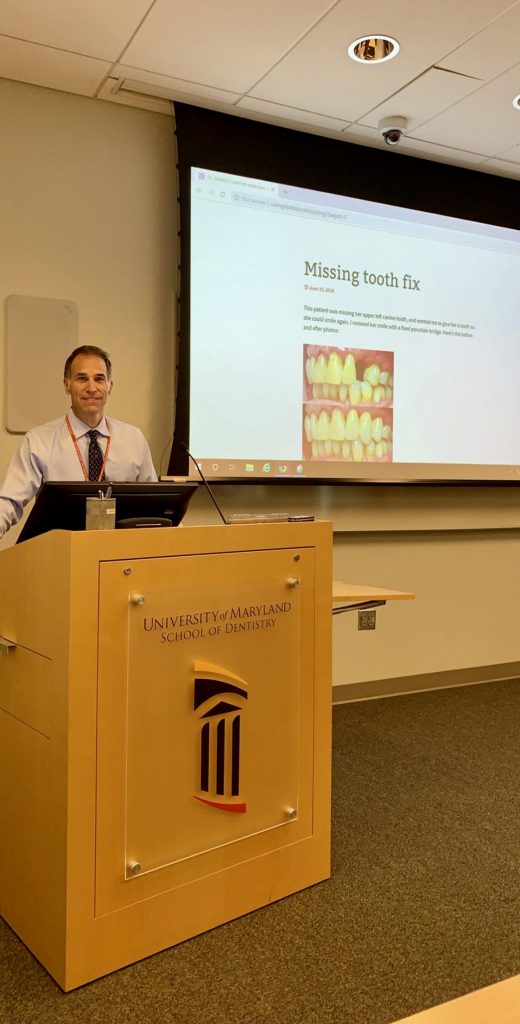 Dr. Philip Gentry has been keeping smiles bright and healthy in Arlington for 30 years. He is a Fellow of The Academy of General Dentistry, and Clinical Assistant Professor, Dean's Faculty, at The University of Maryland Dental School, where he teaches in The Advanced Education in General Dentistry Department. He was awarded The University of Maryland School of Dentistry Honorary Alumnus Award.
Dr. Gentry graduated with "Distinguished Honors" from The George Washington University undergrad, and "Summa Cum Laude, With Highest Honors" from Georgetown University School of Dentistry.
Dr. Gentry is a member of the American Dental Association, The Virginia Dental Association, Northern Virginia Dental Society, Maryland State Dental Association, The American Academy of Cosmetic Dentistry, and  Fellow of The Academy of General Dentistry. He was voted One of The Washington D.C. Area's Top Dentists by Washingtonian Magazine, voted a top dentist in Virginia by Virginia Living Magazine, and voted a Top Dentist by Northern Virginia Magazine and in Arlington by Arlington Magazine. He is listed in The Guide to America's Top Dentists. Dr. Gentry maintains his private practice in Arlington, Virginia.
Dr. Gentry enjoys all aspects of dentistry and has a special interest in dental implants, crown and bridge, restorative, reconstructive, and cosmetic dentistry. As a patient of Dr. Gentry's,  you can trust that you will be receiving excellent care from an experienced, well-respected and skilled caring dentist. New patients are always welcomed in his office, and Dr. Gentry himself is accepting a limited number of new patients.